Summer Guest Teachers!
May 31, 2016
Dad's & Mom's Dances!
April 7, 2017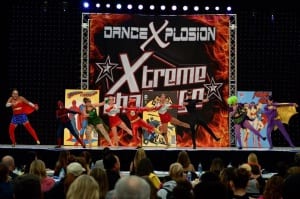 Our Elite company just returned from Dancexplosion National Dance Competition in Wildwood, NJ. Our students dedication and talent was awarded with numerous extreme platinum, special awards, excellence award and the esteemed Best Choreography award. We competed with over 60 schools from New Jersey to Massachusetts and beyond. Xplosion chose 4 of our dances to compete in the BEST OF THE BEST BATTLE where we placed twice in the top ten overall.
We also had dancers chosen at their regional competition to be a part of the extreme team. They were chosen be a part of the extreme team. They took classes daily from well-known choreographers on the dancers all week long. They performed the opening piece before each battle. They were chosen due to their high scores on their solo performances.